Street of la Cañada, 11
Urganization la Hacienda, 29639
Benalmádena – Málaga – España
650106115
College of Dentists of Málaga 29002663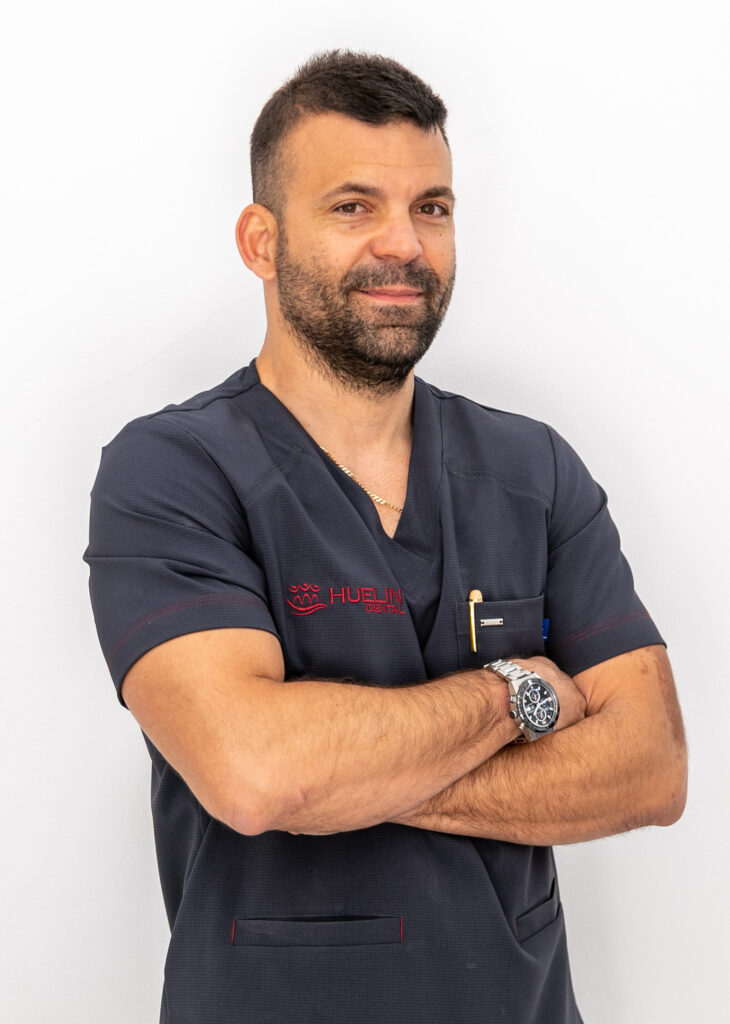 2001-2004
University dipoma in nursing.
Hospital Calixto García.
University of edical sciences of Habana
2002-2006
Degree in dentistry
University of medial sciendes of Habana
2004-2006
Assistant in maxillofacial surgery
Hospital Gral Carlos J. finlay
University of medial sciences of Habana
2006-2010
Degree in dentistry
European University of Madrid
2004
Buccosinusal communication by retained canine
2005
Oral cancer and its prevention
2010 – 2023
Private practice
2010 – 2017
Implant surgery in private clinics Vitaldent private clinics.
2011 – 2023
Exclusive dedication to specialty oral implantology and
oral surgery in own clinics
2010
Radiation protection
Nuclear safety council
2011
Member of the Spanish Society of Oral Surgery
2012
Expert in advanced implant Surgery and oral surgery
2014
Expert in oral surgery, implantopristhesis and
facila esthetics.
University of Almería
2015
Clinical master's degree in oral surgery,
implant prosthetics and periodontics
University of Almería
2017
Hard and soft tissue management
of impnats for maximum esthetics
Dr. Sascha Jovanovich, Los Ángeles United States
2016-2017
Advanced training in esthetic
implantology, regeneration and periodontics
Deipa, Madrid
2017-2019
Máster in advanced implantology
and periodontics
University of New York
2019
Management of hyaluronic acid in dentistry
Madrid
2019
Minimally invasive soft sissue
regeneration for teeth and implants
Dr. Edward p. Allen, Madrid
2020
Strategy for hard-tissue regeneration
in teeth and complete arches.
Dr. Michale a. Pikos, Madrid